beats rhymes life keytars
Just got back from tracking some guitars for my man
Captain Planet
. He's got a great new
mixtape of vintage Haitian music
, which he's giving away when you show a receipt for a $5 donation to
Partners In Health
setting up clinics and treating people in Haiti. Its super easy and a good small way to help out Haiti, the star of the caribbean the ONLY SUCCESSFUL SLAVE REVOLT IN THE MODERN WORLD. LONG LIVE HAITI, and tell the
US to get the fuck out
and let go of the airport. Now for the music...
Track one goes out to Ohio!
Outernational
is coming thru
Toledo March 5
, and this is my anthem for the drive down I-80. Yeah the subject matter is wack - slanging drugs, bragging and talking about women like possessions... but I dig this jam because of the sttyyyyyylllleeee -
somewhere between east coast hard, west coast smooved out and down south swag...
Number 2 is from
Timberlee
, new dancehall queen from JA. Check the bugged out beat and the dude yelling on the chorus with the cartoon voice.
Los Pibes Chorros
are from Argentina and play a
drunken form of Cumbia known as
Cumbia Villera
. These songs have a swagger that even classics like
Andres Landero
can't touch. The way the keytar and casio saxophones stretch and snap around the beat just makes my neck hurt. In a a good way.
Uproot Andy
is NYC's greatest DJ. He's got an album in the works and is doing remixes for people like
Theiv
ery Corporation
and
Outernational
. Here's a cumbia mash-up straight from the Brooklyn Zoo.
Thanks to Uproot Andy for
putting me on to
Los Jaivas
. Formed in Chile in 1963, they fled to Argentina and then to France in the 70's, after the CIA overthrew Chile's government on
Sept 11, 1973
. SEPTEMBER 11! Thanks CIA, you've now caused two horrible crimes on that date, forever changing each respective countries histories (not to mention the subsequent wars in afghanistan, iraq, pakistan...) Anways,
Los Jaivas
mix Andean folk music with psychedelic rock and echoes of
Santana
. When I hear this music I imagine soaring on the back of a condor somewhere in the smoky mountains of south america...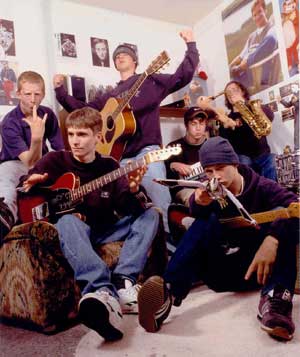 The Coral
are a new band from the UK. Great songwriting, eerie vibes and vintage sounds without nostalgia or corniness...
Major Lazer
is a new reggae project from
Diplo
. The album has some of the worst mysoginist lyrics I've ever heard and I'm not feeling it. Except for this
jam by
Jahdan Blakkamore
, the black sheep of the
Major Lazer
album, the only roots tune and good lyrics too!! Last week I had this song on straight repeat for about 3 days. Thanks Jahdan for getting it right on this song!
Dr Blum
gave me this track from
Franki Valli
and th
e 4
Seasons
when he learned it for a soul gig.
Beggin'
is a hypnotic lover's lament that grooves like Nina Simone with a fuzzy guitar riff that sounds like its from a
Wu-Tang
beat...
We finish up with a song by
Imani Coppola
. I just discovered her music, but she's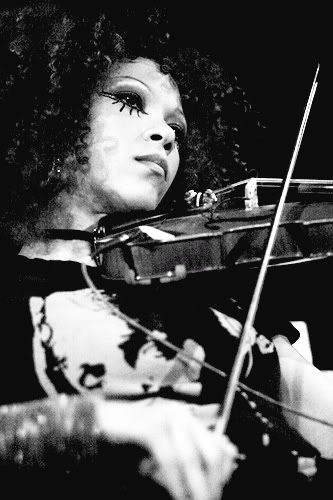 been making records since 1997, playing violin and guitar, making tracks and singing with the voice of a bird flying over woodstock in an acid haze... This tune is from her latest album,
Free Spirit
, a mix of rarities, b-sides and home recordings that highlight her raw songwriting, beautiful arranging and devastating honesty. You can download the whole thing free
here.